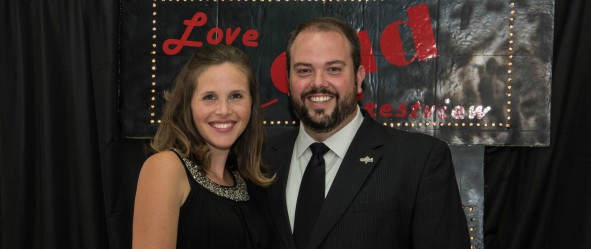 Pastor Paul Mixon came to Central Baptist Church in January 2012. He has been married to his wife, Kirsten, since June 2001. Kirsten is his best friend, a wonderful mother and an incredible pastor's wife. They love to spend time as a family with their five sons and one daughter: Matthew, Michael, Stephen, Joseph, Jonathan, and Rebekah.
Two of Paul's favorite scriptures are 1 Corinthians 2:9, "No eye has seen, no ear has heard, and no mind has imagined what God has prepared for those who love Him" and Romans 8:28, "And we know that in all things God works for the good of those who love him, who have been called according to his purpose." Before entering into the ministry, Paul never dreamed that God would have called him to minister in many areas of the Americas, Greece, France, England, South Africa, Zambia and the Middle East.
Two of Paul's favorite worship songs are "Come Thou Fount" and "10,000 Reasons". His favorite biblical character is Peter because Peter was a hesitant follower of Christ until he learned the depths of Christ's unending love for Him.
For pleasure, Paul enjoys riding his bike, hiking, camping, reading and researching history, building things and spending time with his family.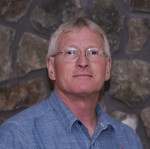 Victor Bettenhausen
Associate Pastor
E-Mail:

Pastor Victor received his BBA at Austin Peay State University and his Master of Divinity at The Southern Baptist Theological Seminary. He has been blessed with the privilege of pastoring churches in Kentucky, Michigan and Florida. While in Michigan, God called him to be involved in prison ministry. He continues to serve in this ministry at the Okaloosa County Jail. Victor and his wife, Cindy, have 3 children, 7 grandchildren, a dog, and a calico cat. When not working, Victor enjoys fishing, photography, camping, listening to contemporary Christian music and reading Christian books that challenge his faith.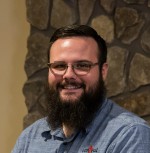 Patrick Riffle
Associate Pastor
E-Mail:

Pastor Patrick is continuing his studies in Christian Ministry at Leavell College of the New Orleans Baptist Theological Seminary. He and his wife, Paula, are the proud parents of a precious little girl. When not working, hammocking or taking in the delights of nature with his wife, Patrick also enjoys learning new instruments; such as the banjo, djembe, and the ukulele.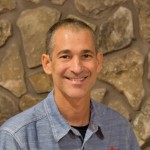 Brett House
Youth Minister
E-Mail:

Brett earned his Associates Degree in Business Management at Pensacola State Community College. He serves as a deacon as well as Youth minister here at Central Baptist Church. Brett has a love for missions and has enjoyed mission trips and pilgrimages to New Mexico, New York, Greece, Africa and Israel. Brett and his wife, Marie, have three children - Samantha, Paula, and Mason - they have recently welcomed their first grandchild to the family. Brett's heart is for all to hear the life changing Gospel of Jesus!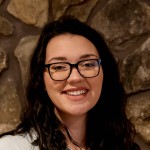 Paula Riffle
Administrative Assistant
E-Mail:

Penny Bailey
Church Administrator
E-Mail:

Patti Adams
Ministry Assistant to the Pastor
E-Mail:

Janavee Webb
Finance
E-Mail:

Michelle Ferrara
Preschool Director
E-Mail:

John Nelson
Director of Facilities
E-Mail:

Byron Stephens
Kitchen Manager
E-Mail: